Welcome to BDB Racing, your small town USA speed shop. When you need parts for your daily driver, street car, or race car, we will do our best to get the parts you want at a fair price. At BDB Racing we race what we sell, our first hand on track experience is what sets us apart from the big name suppliers.   For information on our cars and others, please visit our Customer Cars page or find us on Facebook! Please look around check out our monthly specials and Contact Us with any questions about Products and pricing.  Thank you for visiting BDB Racing.com and giving us the opportunity to be your performance parts supplier.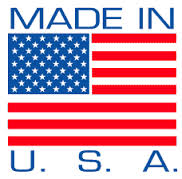 Remember, no matter where you get your parts please buy American!
Monthly Special's/ Rebates
In stock now!
We're proud to announce that we now a stocking dealer for Brad Penn Penn Grade 1 High Performance Racing Oil!  Brad Penn Oil was the first oil refinery in the United States to become "Made in the USA" certified!  They offer several monograde and multi-grade oils so contact us for pricing and questions.  Click the image for more info on Brad Penn products!

News/ Events
We're happy to announce we are sponsoring the Midwest 8.5 Racers Association for the 2015 racing season!  This series filled with mid-low 5 second (1/8 mile) cars running on 26″ X 8.5″ tires.  If you've never bee to a MW8.5RA race you are missing a great time with some of the closest heads up racing around!  For series details, rules, and race schedule click the image to be directed to the official site or find them on Facebook!

 Please support your local drag strip